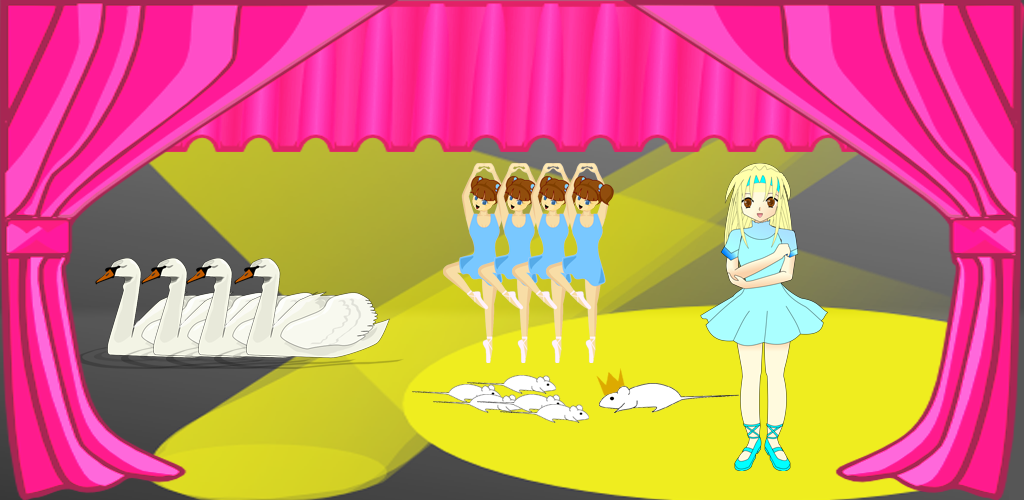 My First Ballerina App

★★★★★
Is your little toddler a real jolie ballerina? She loves tutu's and dancing around the house? Then jolie ballerina Angelina is her first little ballerina app. Let your little toddler take part in Angelina's and Natalie's ballet lessons and stage appearances. Her first ballerina app contains ballet themed puzzles, ballerina games that improve memory and contains beautiful ballet music like Swan Lake. This ballet app for kids is designed especially for little kids.
Downloading this app gives your little ballerina:
PUZZLE GAME
MATCHING GAME
MOVING IMAGES WITH BALLET SOUNDS
Get ballerina games for kids free let your baby dance to the beautiful sound of Tchaikovsky's swan lake and nutcracker. Let your baby meet the black swan and the mouse king, listen to the music of Danse des petits cygnes ( Dance of the Little Swans ). Multiple ballet games let your little dancer feel like a dancing ballerina.